Biomass Wood Chip Fuel

GraftinGardeners produce and supply high quality, locally sourced biomass wood chip fuel with low moisture content in London & Surrey.

Are you looking to buy wood chip for fuel for your biomass boiler?

GraftinGardeners offer a full range of biomass fuel products for residential, commercial and industrial purposes.

We are proud to say that our company is a London based BSL authorised supplier of wood chip and other biomass products including kiln dried firewood.

Biomass Wood Chip Source, Size & Quality

Locally Sourced:

All wood is locally sourced and produced directly from our tree surgery works (felling & pruning), and is taken back to our yard in the form of wood chip and logs for processing into reusable products.

Wood Chip Size:

Wood chip is cut to G30 specifications which can range from 10-30mm up to 85mm in diameter.

Chip Quality:

The wood chip comes from all types of soft and hardwoods and is professionally dried to a moisture content level of around 20%.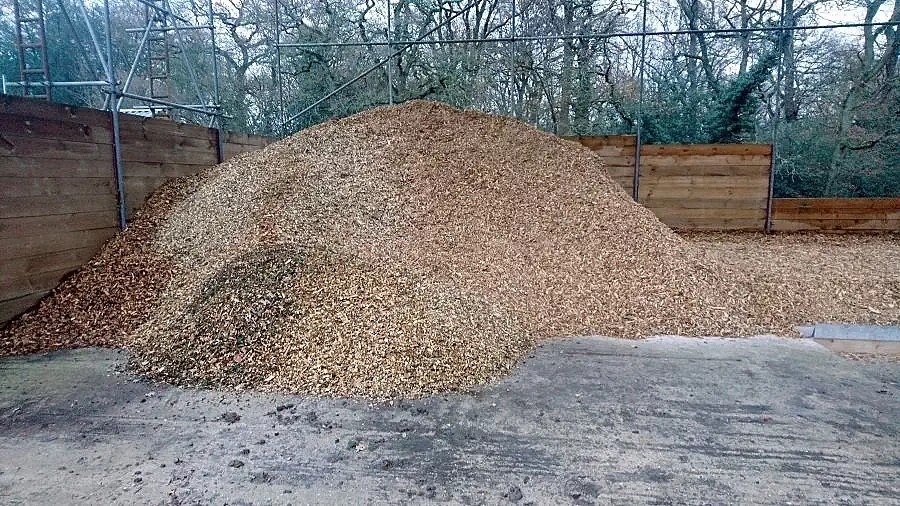 Wood Chip Quantity, Pricing & Delivery

Our company supplies both large and small quantities of wood chip, either in truck loads or tonne bags. Exact stock levels can be checked by
contacting us
.
We charge the following rates:

Below are the current quantities we start from and the maximum we can deliver for each load.

Small Quantities:

£90 Including VAT – 0.75 Cubic Meters of G30 Chip

Large Quantities:

£500 Including VAT – 22.5 Cubic Meters of G30 Chip

Delivery Options:

Free delivery is offered on all quantities within a 5 to 15-mile radius of our yard.

Small Deliveries:

5-mile Radius

Large Deliveries:

Up to 15-mile Radius

Why Choose Us?

Here are some great reasons to choose us when it comes to fuelling your energy needs.
We are registered suppliers on the
Biomass Suppliers List
(BSL) and meet all requirements for the Renewable Heat Incentive (RHI) scheme which can be viewed on their website.
All of our wood comes directly from of our tree works and we recycle 100% of our biomass produce.
Wood chippings are used to power our biomass boilers which produces high quality kiln dried logs and woodchip dried to an optimal moisture content for use in a wide range of biomass boilers.
leaves are separated from the chip which is used to make natural compost, other products include kindling and debarked fruit woods for use with BBQ cooking.
We produce tonnes of
kiln dried firewood
annually, which is sold on a as local, renewable and a sustainable source of energy to local customers.
GraftinGardeners are firm supporters of the charity
Tree Aid
, and are committed to replanting trees with the help of Tree Aid's guidance. As part of our corporate partnership with Tree Aid, we are committed to ensuring that a tree is planted for every tree removed by us within our catchment areas.
Not only does this minimise the damage from our works during a key period for the world but the hard work carried out by Tree Aid also drives to create lasting jobs to local people in deprived regions of the world.
Our company strongly believes in sustainability and has over 50 years combined experience in the industry.
All wood comes from both sustainable and local sources providing long-term benefits to the environment and helping us to minimise our carbon footprint.
Nothing goes to waste with GraftinGardeners!
Don't hesitate to email or call us on
0208 123 7653
for all your biomass fuel needs.