Expert tree services for residential and commercial purposes in Clapham, SW4, SW8, SW9 and SW12
Do you require an expert Tree Surgeon in Clapham? GraftinGardeners have specialist tree surgeons in SW4, London and surrounding areas. We provide tree works for all parts of Clapham including: Clapham Common and Town, Clapham South and North, which covers SW4, SW8, SW9 and SW12.
Tree Surgery Services and Quotes in Clapham
Call us today for a free quote: 0208 123 7653
Our Tree Services Include:
GraftinGardeners are professional tree surgeons and operating in Clapham and surrounding areas. We have been supplying customers with the best tree surgery services since 2009 and have a solid rating of 9.9 on checkatrade. If you require tree surgery in SW4, give us a call today. Whether you're in Clapham South, North, Common or Town, our teams always strives to produce the best results and 100% customer satisfaction is guaranteed.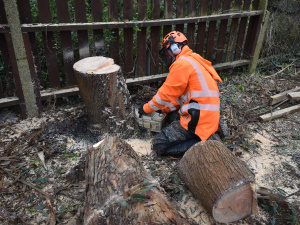 Is a dangerous tree getting in your way? We have a team of expert arborists and can fell all types of trees. Our tree surgeons use the latest tree surgery techniques to safely perform tree felling operations. We will fell your trees in manageable sections to ensure no damage is caused.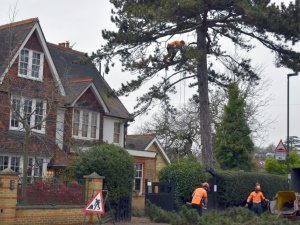 DIY tree pruning is not recommended as it can cause more harm than good. Our tree surgeons are fully trained and qualified to perform all kinds of pruning operations. We will assess your trees individually and apply a suitable method of pruning to suit your requirements.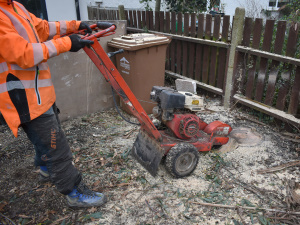 Need help removing an unsightly tree stump? Our boys (arborists) can tackle any stump in any location. We use the latest stump grinding equipment to break out even the toughest of stumps and always leave your garden clean and tidy when the stump has been removed.
Got a fallen tree that needs to be cleared quickly? GraftinGardeners can remove any fallen trees disturbing your residence. Our emergency tree service is open 24 hours a day for the times when you need a tree removed fast. We will remove fallen trees and secure the surrounding area until it has been made safe.
If ivy is overtaking your home and damaging your structure we can remove it. We offer the most comprehensive ivy management service around. Our team will quickly remove troublesome ivy from your property and take all the remaining waste away.
If you have a new tree you want to plant, why not let us help you plant it. Our arborists can guide you with every decision from sourcing the best specimens to optimal plant locations and also advice on tree aftercare.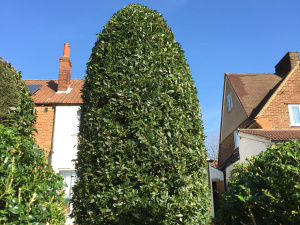 Want your hedges trimmed to a professional standard? Our expert hedge trimmers can sculpt masterpieces from the plainest of hedges. We have the skill and the know how to transform your hedges in to whatever style or shape you like. From small hedge rows to large conifers and all sizes in-between.
Pollarding is a heavy cut back of all limbs and branches from the main stem; it is only used on certain trees to keep them under control. Pollarding can be harmful if performed on the wrong tree species so always consult with a professional tree surgeon before carrying out this procedure.
Where Quality & Customer Satisfaction Come First
See What Previous Clients Have to Say About Us
Excellent! Great service and fairly priced. Everyone involved was friendly and efficient from the office staff to the engineers. Highly recommended!
Very happy to recommend these guys. They cut our tree back 5 years ago and I had no hesitation digging out the invoice and calling them again.
Great professional team. They came to reduce a pear tree in the garden and did a very good job. They knew what to cut or not cut for the tree to recover from the trauma of the reduction.
From Felling to Pruning & Stump Removal, Our Clapham Team Can Help!
Fill out the form below, or call 0208 123 7653 to get in touch with us.
Why Choose GraftinGardeners?