Tree Surgeons in Motspur Park
Expert tree services for residential and commercial purposes in Motspur Park and KT3
Looking to hire a professional Tree Surgeon in Motspur Park? GraftinGardeners have expert tree surgeons in KT3, London and surrounding areas. Our teams handle all aspects of tree surgery and carry out all works to the highest possible standards.
Tree Surgery Services and Quotes in Motspur Park
Call us today for a free quote: 0208 123 7653
Our Tree Services Include:
Tree Surgery in Motspur Park
GraftinGardeners are friendly, professional and affordable tree surgeons providing a wide range of tree surgery services in London and small parts of surrey. We have three teams of expert tree surgeons operating in Motspur Park and surrounding areas. Our teams can perform all types of tree surgery and guarantee 100% customer satisfaction. If you require tree surgery in KT3, get in touch with us today.
Tree Felling in Motspur Park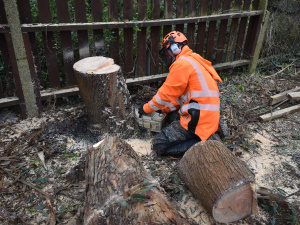 Want to fell a tree for extra space and light in your garden? As professional arborists, we fell all types of trees with maximum efficiency. Our tree surgeons can fell dangerous and annoyingly positioned trees with due care and attention, while making sure your trees are felled to the BS 3998 specifications.
Tree Pruning in Motspur Park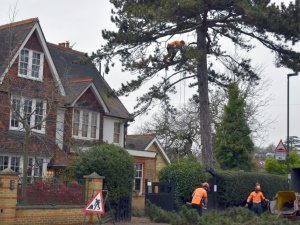 Tree pruning requires due care and consideration before making any cuts. We can assess and prune them in correlation to the size, shape, condition and species of your trees. Our standard of work is first class and we always follow the BS 3998 guidelines.
Tree Stump Removal in Motspur Park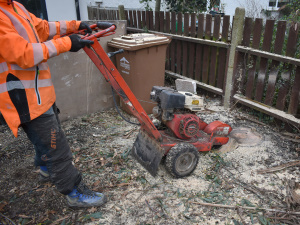 If you need help removing and unsightly tree stump we can help. Were experts at breaking out tree stumps and removing them, we use the best grinding equipment to get the job done fast and our team can handle it with maximum efficiency. You could have the stump removed within the hour.
Emergency Tree Work in Motspur Park
Emergency tree work is required for fallen trees that need to be removed fast. If you're having trouble with fallen trees, don't hesitate to contact us, were here 24 hours a day 365 days a year for emergencies. We can be round your property within the hour to remove fallen trees and make the area safe again.
Ivy Removal in Motspur Park
Is runaway ivy causing you problems? Do you need a fast and efficient ivy removal service? If your answer was yes to any of these questions then we can help. We can remove ivy from the roots or prune the ivy to keep it at bay. Whichever you require we can help.
Tree Planting in Motspur Park
Need help planting a tree? Why not let GraftinGardeners help you plant your trees. We are experts in the field of arboriculture and can help you pick a good specimen, advise you on planting location and tree aftercare.
Hedge Trimming in Motspur Park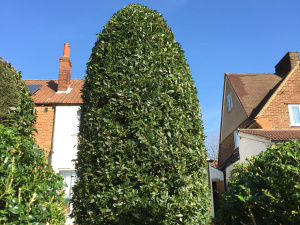 Hedge trimming should always be performed by a professional with experience; hedge trimming can have disastrous affects when preformed by an unskilled hand. Our team has years of experience trimming hedges and can cut and trim hedges to any shape. Just tell us your requirements and let us handle the rest.
Tree Pollarding in Motspur Park
Pollarding is a necessary form of pruning for certain species such as willow trees. Our fully trained arborists are experts at performing heavy pruning operations whilst ensuring tree health. We always assess each tree individually to ensure the correct method of pruning is applied.
Where Quality & Customer Satisfaction Come First
See What Previous Clients Have to Say About Us
Excellent! Great service and fairly priced. Everyone involved was friendly and efficient from the office staff to the engineers. Highly recommended!
Very happy to recommend these guys. They cut our tree back 5 years ago and I had no hesitation digging out the invoice and calling them again.
Great professional team. They came to reduce a pear tree in the garden and did a very good job. They knew what to cut or not cut for the tree to recover from the trauma of the reduction.
From Felling to Pruning & Stump Removal, We Can Help!
Fill out the form below, or call 0208 123 7653 to get in touch with us.
Why Choose GraftinGardeners?