Expert tree services for residential and commercial purposes in Brixton and SW2
Need an expert Tree Surgeon in Brixton? We can help! GraftinGardeners have highly skilled tree surgeons in SW2, London and surrounding areas.
Tree Surgery Services and Quotes in Brixton
Call us today for a free quote: 0208 123 7653
Our Tree Services Include:
GraftinGardeners are a professional tree company operating in Brixton and surrounding areas. Our arborists are of the highest quality and supply you with the best tree surgery services available. We always achieve first class results and our checkatrade rating proves it! If you require tree surgery in SW2, we can help. Just send us a message and we'll get back you right away.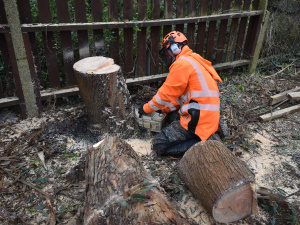 Want help to fell a dangerous tree? Our professional tree surgeons (arborists) will fell any size trees wherever it's located. We have felled hundreds of trees and bring them down in a safe controlled manner. We always work in accordance to UK safety guidelines.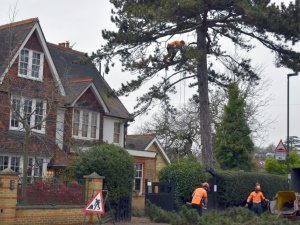 DIY tree pruning can be costly to both you and your trees health if you get it wrong. You should always hire a professional with a solid understanding of tree management and maintenance. Our team of arborists are highly skilled and have the correct knowledge to asses and prune trees correctly.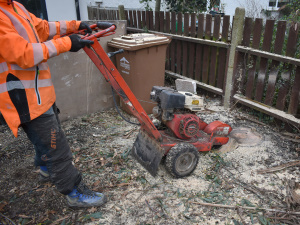 Want that stump removed so you can build your new summer house? Our tree surgeons can take out any stumps that need removing. We have powerful machinery (stump grinders) that will break out any old tree stumps you need removed. Once the grinding is finished, we will fill the hole and bring it back to a level surface.
High winds blown over the tree on your driveway? If you're having trouble with fallen trees from storm damage we can help. Our emergency tree service is there for when you have crisis on your hands. Were open 24 hours a day for emergencies, simply give us a call. We will come round and remove all hazards and clear the remaining waste.
Ivy can be a nightmare to remove when left to grow on its own accord. We offer an extensive ivy management service to deal with these problems. Our team will come round and remove your overgrown ivy by tackling it at the source.
Want help planting a new tree? Our arborists have extensive knowledge in tree cultivation and can take your through the whole tree planting process step by step. We can source the best specimens and give you instructions for the best planting locations as well as advice on tree aftercare.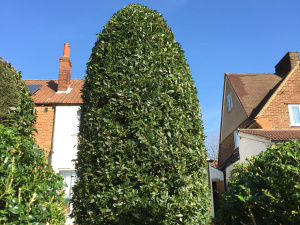 Never give a hedge trimming jobs to untrained persons, the effects could be disastrous. Instead get a professional in with the experience and knowledge to perform these delicate procedures. Our hedge trimmers are among the best in the business, they can skilfully craft any hedges into whatever shape you desire.
Tree pollarding is one of the heaviest forms of pruning and should only be used on certain tree species, these include poplar and willow. If you're unsure what type of pruning your trees need we recommend consulting us before any cuts are made.
Where Quality & Customer Satisfaction Come First
See What Previous Clients Have to Say About Us
Excellent! Great service and fairly priced. Everyone involved was friendly and efficient from the office staff to the engineers. Highly recommended!
Very happy to recommend these guys. They cut our tree back 5 years ago and I had no hesitation digging out the invoice and calling them again.
Great professional team. They came to reduce a pear tree in the garden and did a very good job. They knew what to cut or not cut for the tree to recover from the trauma of the reduction.
From Felling to Pruning & Stump Removal, Our Brixton Team Can Help!
Fill out the form below, or call 0208 123 7653 to get in touch with us.
Why Choose GraftinGardeners?