Expert tree services for residential and commercial purposes in Kilburn and NW6
Need a skilled Tree Surgeon in Kilburn? GraftinGardeners have professional tree surgeons in NW6, London and surrounding areas. We have been performing arboriculture for 10 years and have unrivalled experience in performing tree surgery operations.
Tree Surgery Services and Quotes in Kilburn
Call us today for a free quote: 0208 123 7653
Our Tree Services Include:
GraftinGardeners are professional tree surgeons operating in Kilburn and surrounding areas. We have three teams in our work force each comes with their own van and wood chipper for a professional approach to the job. We can do just about anything with trees but we also offer other services as well. If you require tree surgery in NW6, contact us today. Our team delivers a compelling tree surgery service and always aims to get the job done on time.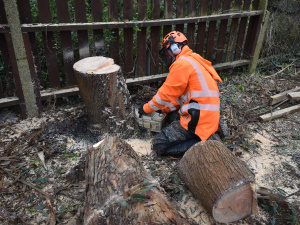 Our tree surgeons are fully equipped to carry out all forms of tree felling. We can remove any trees from the tightest of spots. We will fell, remove and clear all mess and can usually have the tree gone the same day. All trees will be brought down in accordance with UK health and safety laws and were fully insured, so you have full peace of mind when working with us.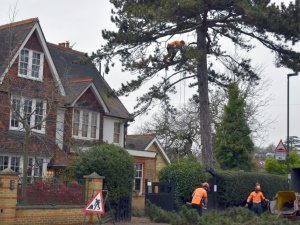 Tree pruning is required to maintain trees and keep them healthy but there are a number of reasons why you would want the work carried out. Whatever the reason, you have full assurance that your trees will be pruned to the highest possible standards. Every cut we make adheres to the BS 3998 guidelines to ensure a healthy and well balanced final result.
Tree Stump Removal in Kilburn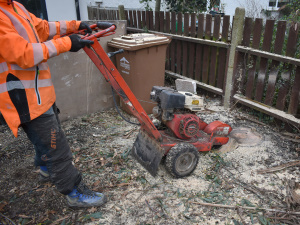 Sick of mowing round that annoying stump? Why not let our skilled tree surgeons come in and remove it for you! We can remove any stump with our stump grinding equipment and hand tools. Once the works are complete we will fill the hole, make the ground level and tidy up the remaining debris.
Emergency Tree Work in Kilburn
Bad weather and storms can cause trees to weaken and in the worst case fall, often leaving damage to your property and its surroundings. If you have a tree emergency on your hands don't panic, we can send a team round to remove any fallen trees from your property and take any waste with us. Our emergency tree service is open 24hrs a day, were always here when you need us.
Is ivy causing damage to your property? If so we can help! Our ivy management service is there to take control back over wandering ivy (shaping and pruning) and take the steps to remove it if necessary. Our ivy removal service will remove any ivy from the roots from any buildings or trees. We can do almost anything with ivy from pruning, shaping, cutting and more.
Our arborists can plant and types of trees small or large. We have the man power and knowhow to get your trees plant properly and in the correct place. We only source the best specimens and also offer friendly advice on tree aftercare.
Hedge Trimming in Kilburn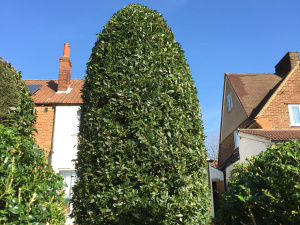 GraftinGardeners are experts at trimming hedges and can skilfully craft any hedge into whatever shape you desire. We only use the best hedge cutters to achieve the best possible finish. We can cut trim and shape just about any hedge and always aim to get the best results every time.
Tree Pollarding in Kilburn
Tree pollarding should only be carried out by a professional arborist; it's a delicate procedure that severely cuts back large limbs back the branch collar. If you would like an assessment of what type of pruning your trees need, give us a call and we will point you in the right direction.
Where Quality & Customer Satisfaction Come First
See What Previous Clients Have to Say About Us
Excellent! Great service and fairly priced. Everyone involved was friendly and efficient from the office staff to the engineers. Highly recommended!
Very happy to recommend these guys. They cut our tree back 5 years ago and I had no hesitation digging out the invoice and calling them again.
Great professional team. They came to reduce a pear tree in the garden and did a very good job. They knew what to cut or not cut for the tree to recover from the trauma of the reduction.
From Felling to Pruning & Stump Removal, We Can Help!
Fill out the form below, or call 0208 123 7653 to get in touch with us.
Why Choose GraftinGardeners?