Expert tree services for residential and commercial purposes in Sheen and SW14
Looking to hire a professional Tree Surgeon in Sheen? GraftinGardeners have expert tree surgeons in SW14 and London. You'll find our services compelling and exact, whether you're located in East Sheen or any surrounding area.
Tree Surgery Services and Quotes in Sheen
Call us today for a free quote: 0208 123 7653
Our Tree Services Include:
GraftinGardeners have professional arborists operating in Sheen and surrounding areas. Our tree surgeons are the best and provide customers with the finest tree surgery services available. We have a high standard of work and carry out all types of tree works. If you require tree surgery in SW14 or East Sheen, call us now and we can arrange a free quotation.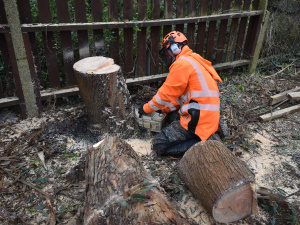 Want a dangerous tree removed from your property? Our expert tree surgeons cover all aspects of tree surgery and can fell any tree in any location. We'll fell any dangerous trees safely, in a controlled manner. GraftinGardeners are serious about health and safety and follow UK safety guidelines and procedures.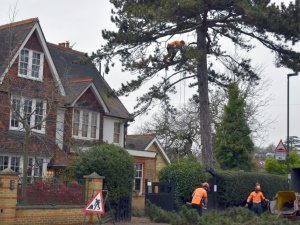 Never prune trees without first consulting an experienced tree surgeon. Inexperienced pruning can have disastrous effects if done incorrectly. Why not enjoy the experience of our fully qualified tree surgeons. We have the experience and know how to keep your trees healthy.
Tree Stump Removal in Sheen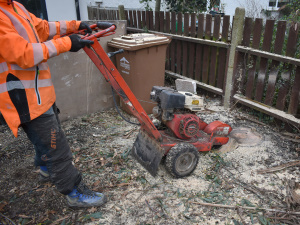 Are you sick of looking at that annoying tree stump? Well you don't have to anymore! GraftinGardeners can remove that pesky tree stump once and for all. We use the latest stump grinding tools to remove stumps with ease. Our grinder will blast through that stump and our boys will fill the remaining hole.
Emergency Tree Work in Sheen
If you have a tree crisis on your hands we can help. Our tree surgeons are experts at removing fallen trees caused by high winds and storms. We will come in, assess the damage (if any), remove the fallen tree and secure the area after cutting is complete. We're on call 24 hours a day for emergencies so you can count on us to be there.
Ivy can cause damage to your home if it's not maintained properly. Brickwork can get compromised among a number of other things. If you need a fast ivy removal service we can help! Our team will come round and remove all the ivy by cutting it off at its source. We can also prune ivy if you wish to keep it with our ivy management service.
Let us help you seed new life by letting us help you plant your new tree. GraftinGardeners are tree cultivation experts! We have the knowledge and the manpower to get your new tree planted safely. Our arborists will source you the finest specimens and also advise you on best planting locations.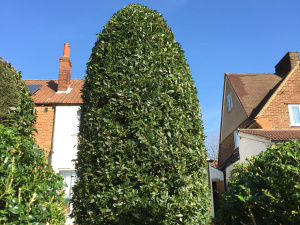 Need a quality hedge trimming service? You came to the right place! We have skilled hedge trimmers all around London; they can cut, trim and shape anything. We can trim small box hedges to large conifers and everything in between. Our expert hedge trimmers will work alongside you until they achieve the desired result you want.
Tree pollarding is one of the most drastic forms of tree pruning; it is a severe cut back of limbs and branches and is mainly used on willow trees to keep them under control. If you unsure what type of pruning your trees need get in touch with us right away, we can always offer friendly advice and guide you in your decision making.
Where Quality & Customer Satisfaction Come First
See What Previous Clients Have to Say About Us
Excellent! Great service and fairly priced. Everyone involved was friendly and efficient from the office staff to the engineers. Highly recommended!
Very happy to recommend these guys. They cut our tree back 5 years ago and I had no hesitation digging out the invoice and calling them again.
Great professional team. They came to reduce a pear tree in the garden and did a very good job. They knew what to cut or not cut for the tree to recover from the trauma of the reduction.
From Felling to Pruning & Stump Removal, We Can Help!
Fill out the form below, or call 0208 123 7653 to get in touch with us.
Why Choose GraftinGardeners?